Happy birthday to the Mac!
Today, we say Happy 26th birthday to the Apple Macintosh! Count 'em! That's 26 Years!
On January 24th, 1984, Steve Jobs pulled a 128K Mac out of its case in front of a crowd of reporters, turned it on, and let the computer introduce itself to the world. The rest, as they say, is history.
Over its 26 year history, we've seen our favorite computer go from an awkward infancy, to almost dying in its teens, and now being a profitable prodigy in adulthood. It has spawned the iPod, iPhone, and a whole host of other machines to go along with its streamlined coolness.
But just look how far we've come! From this...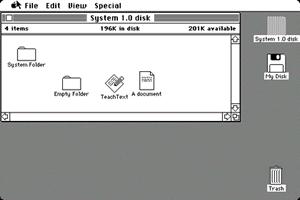 To (with the help of BumpTop) this!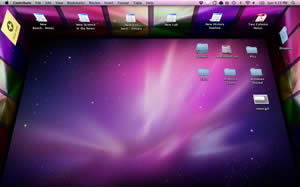 So everyone wish a happy 26th birthday to everyone's favorite computer, and here's to another 26 more!
All for Now!

Arthur Rosa is an engineering manager based in Sunnyvale, California.