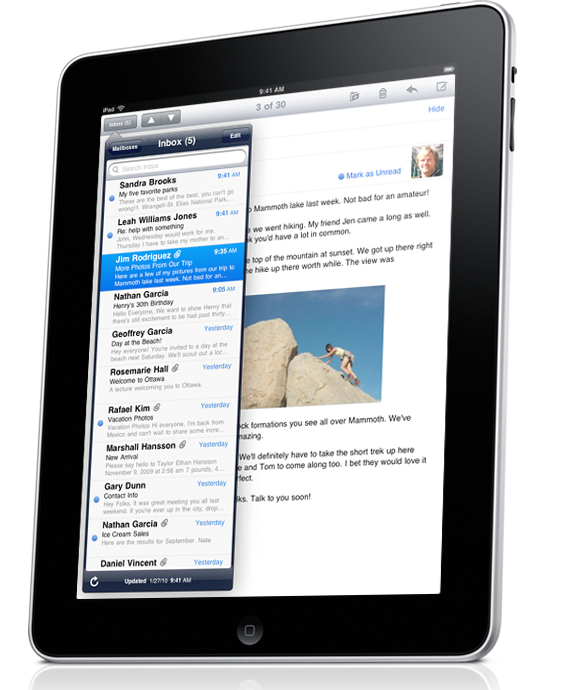 I'm going to start this one off by saying this about the iPad.
"Big Ass iPhone"
There is no doubt though that this is the coolest thing that Apple has released in a long time. However, there are a few things that I would have liked to see in it that would make me go out and buy one now.
1. Front Facing Camera
2. Flash Player (Really needs to be there)
3. Mac OS (I'd really like to be able to run Mac native apps on there, rather than iPhone apps. Like Photoshop. That would be good to see on it)
4. A camera at all, really
5. An SD slot without an adaptor
Aside from those things not being there, this is still a really cool device. I don't know how it is performance wise, but I'll talk more about it once I actually get my hands on one. Who knows when that will be, but when it is, I'll go try it out. All I can say about this is that when it was released, I was a little underwhelmed over the features it had. Some things were there, but a few things (FLASH PLAYER!!!) were not there. Oh well, there's always next release.
All for now!

Arthur Rosa is an engineering manager based in Sunnyvale, California.