Simplenote for PlayBook is Live!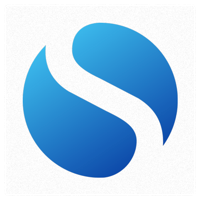 Well, it's been a long while since I've had something new to announce. I apologize for that, school has to take precedence over blogging and fun, unfortunately. But, i come to you today with something new and exciting to announce!
My second app, Simplenote for Playbook is live in the BlackBerry AppWorld!
This app is a native gateway for the popular Simplenote service, which already has apps on all other major platforms, most notably iPhone. I had, for a while, used the Web based site on my playbook for this app, however i decided that enough was enough, and people needed a good native app. So, here it is.
I spent the first few weeks of summer developing it, perfecting it, testing it, and doing just about everything i could to try to break it. Fortunately, i couldn't. So now, it's live!
Everyone who has a playbook should go and download my app. I know it's shameless self promotion, but I made it for the betterment of the platform, and for the enjoyment of all. So, everyone, go and enjoy it!
I do plan, in the near future, to bring this app to android tablets, and maybe to android phones. Keep watching here, and i'll post all news on future updates, and more!
Arthur Rosa is an engineering manager based in Sunnyvale, California.