So long, and thanks for all the fish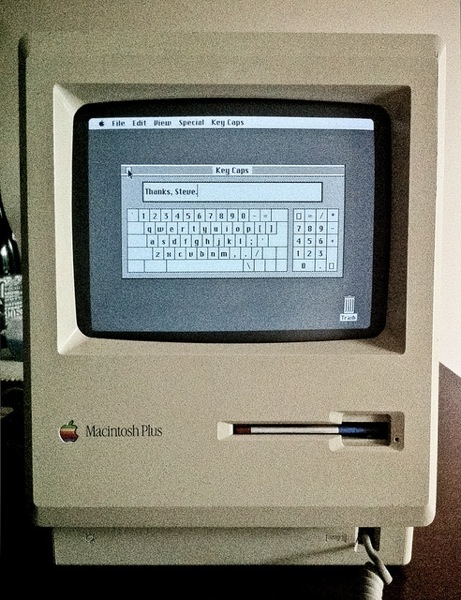 (Image courtesy of Scott Troyan)
CUPERTINO, Calif.—(BUSINESS WIRE)— To the Apple Board of Directors and the Apple Community:

I have always said if there ever came a day when I could no longer meet my duties and expectations as Apple's CEO, I would be the first to let you know. Unfortunately, that day has come.

I hereby resign as CEO of Apple. I would like to serve, if the Board sees fit, as Chairman of the Board, director and Apple employee.

As far as my successor goes, I strongly recommend that we execute our succession plan and name Tim Cook as CEO of Apple.

I believe Apple's brightest and most innovative days are ahead of it. And I look forward to watching and contributing to its success in a new role.

I have made some of the best friends of my life at Apple, and I thank you all for the many years of being able to work alongside you.

Steve
We'll miss you, Steve. You've done so much for Apple, and really, for the entire world. You will truly be missed by me, and by the rest of the tech universe. You will be dearly missed as the face, and spirit, of Apple. So long, and thanks for all the fish.
-Arthur Lockman, a devoted Apple fan.
Arthur Lockman is a .NET Core and web developer based in Massachusetts. He's also an amateur photographer specializing in Walt Disney World and small events photography.