Yesterday, our robotics team, The Northern Force, competed in the first ever Maine Post-Season competition ever. This event was called MainelySPIRIT, and was hosted by our friends, team 2648. We all had a really excellent time yesterday, I have to say. All of our team members had a really good time at the event, and we just can't wait to see what comes of it next year!
We ended up finishing the qualification matches seeded second, and went into the finals with high hopes. Fighting through pneumatic leaks, cuts, scrapes, and toasty motors, we managed to make our way to the quarterfinals with our alliance partner, team 133. MainelySPIRIT was played with teams of two rather than of three, to make sure that everyone got to play lots throughout the day. We lost in quarterfinal matches due to a penalty, but still had an excellent time.
We did come away with one award however: we were runners up in the human player competition, and won a congratulatory white tube.
Congratulations to all of the teams that attended! I hope to see you all at MainelySPIRIT next year, and at River Rage in October of this year!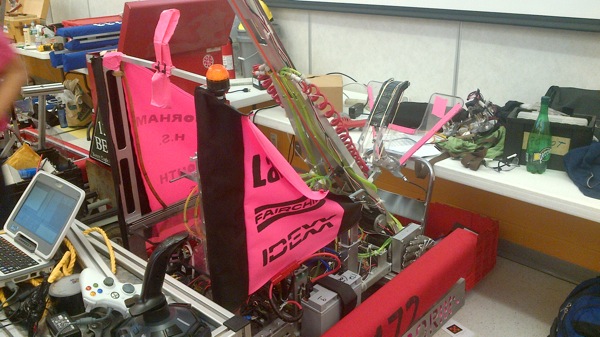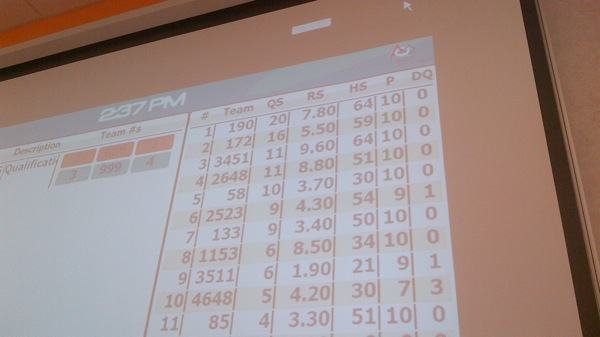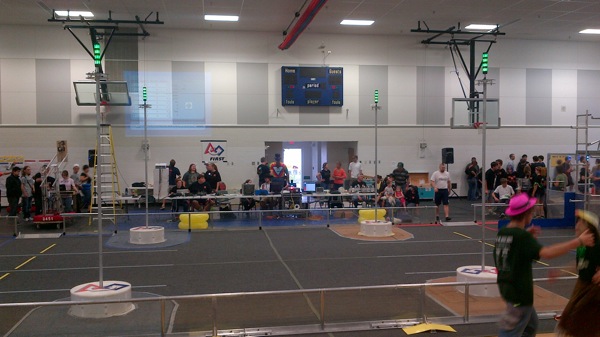 Arthur Rosa is an engineering manager based in Sunnyvale, California.