WWDC 2012 Hopes and Dreams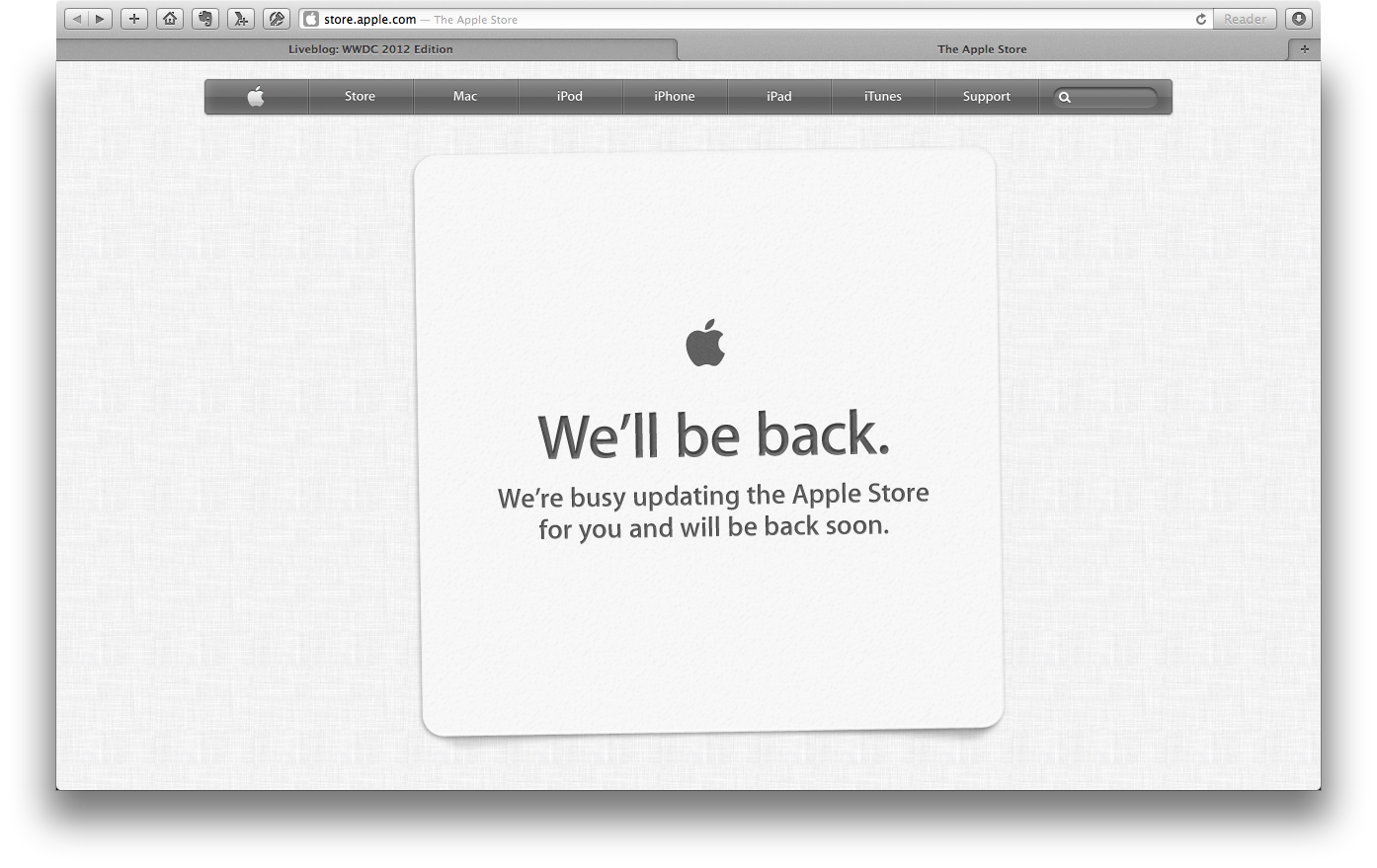 With just under an hour to go until the WWDC 2012 keynote, the Apple store is down, no doubt in preparation for an announcement of some kind to come in the speech. I have a few "last requests" as it were before whatever news we're getting drops. Here's my hopes:
Mountain Lion is available immediately. My colleagues and I have had way too many problems with Lion. I'm hoping that ML is either available today, or within the next week. Maybe that's why the store is down.
New iMacs and MacBook Pros. Even though it's not typical of Apple to announce hardware changes to its computer line at a keynote speech, it's almost given that at some point in the near future Macs are going to get retina displays. Maybe now is the time.
No new iPhone. It's been under a year since the 4S came out. I don't think that Apple would release one right now. Usually, people buy the iPhone when it comes out, which would mean that there's no one out there who would be eligible for upgrade without penalty. I think that, based on the previous release pattern of iPhones, it can be assumed that Apple would wait at least a year before announcing a new upgrade.
iOS 6. I have a ton of requests and wishes for iOS 6. They're detailed here. Hopefully we see some of them.
I suppose now all there is to do is sit back and enjoy the liveblogs. I recommend personally the MacStories Liveblog, which can be found over here.
Let's see what happens.
Arthur Rosa is an engineering manager based in Sunnyvale, California.