Quick Tip: Autofilling your Email address anywhere in iOS
Ever wanted to have a quick way to post your email address in iOS with just a few taps? While Apple hasn't implemented a key to do this, there is a quick way to do it on iOS, provided you're running iOS 5 or higher. Here's a quick guide: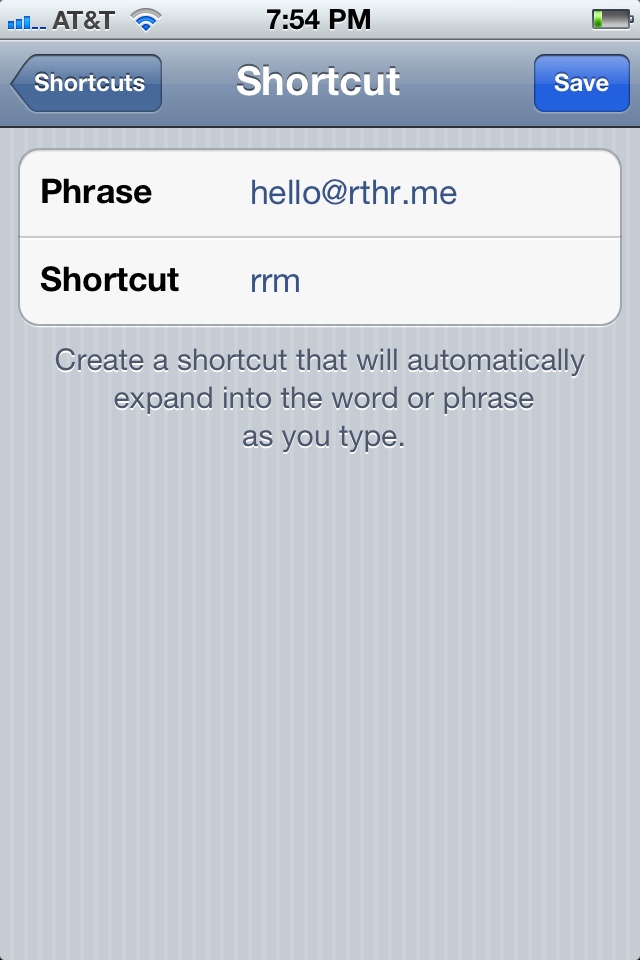 Step 1: Navigate through the settings app on your iOS device to your keyboard shortcuts (Settings > General > Keyboard > Shortcuts).
Step 2: Define a new shortcut with the (+) button in the upper righthand corner.
Step 3: in the "Phrase" field, type your email address. In the "Shortcut" field, type the few key shortcut you wish to use for your email address. Once you've done that, save it.
Step 4: Type your shortcut in any iOS text field and watch your email expand automatically.
Credit for this tip goes to Chris Masterson, who tweeted it earlier today.
Arthur Rosa is an engineering manager based in Sunnyvale, California.